Installation
Copy to Clipboard will work on OSX and Windows. The steps are the same for both platforms.
1. Download the plugin and extract the archive anywhere on your computer.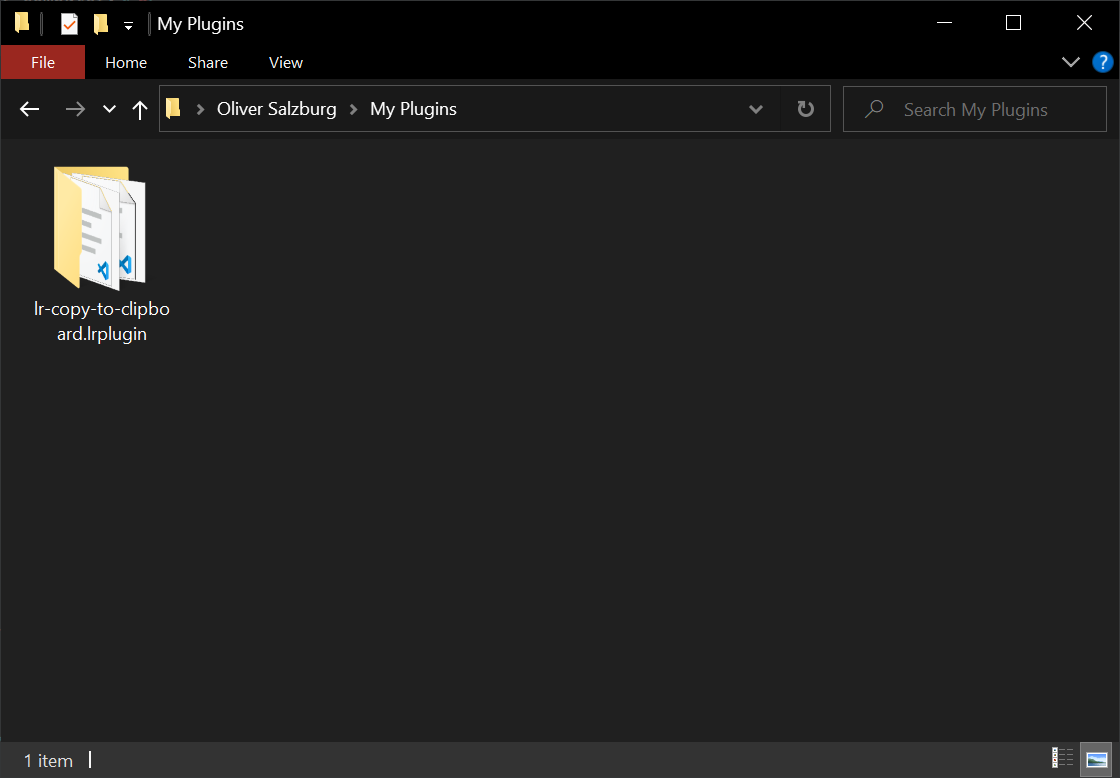 2. In Lightroom Classic, navigate to File → Plugin-in Manager….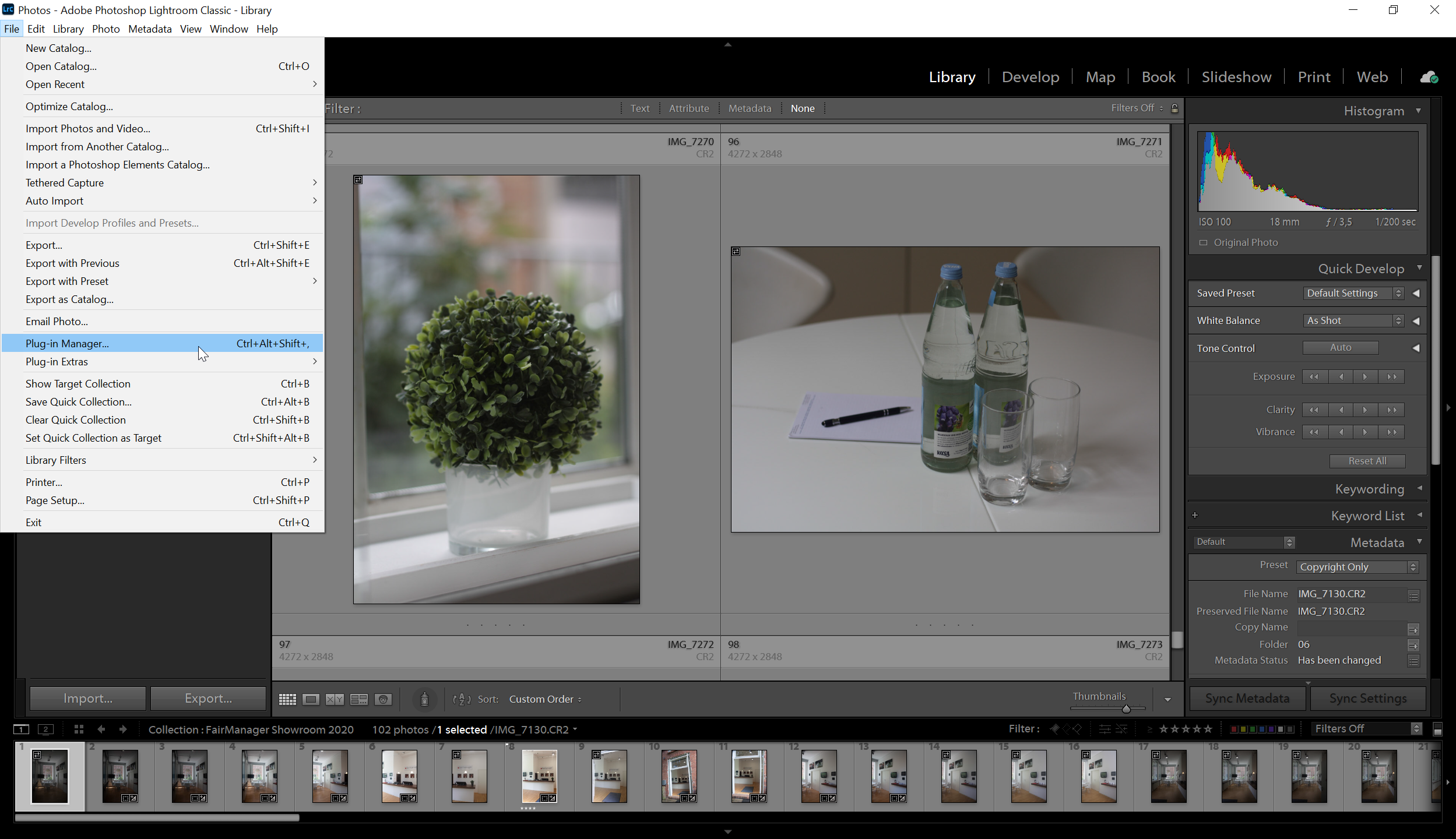 3. Click the Add button, navigate to the location where you extracted the archive and select the .lrplugin folder.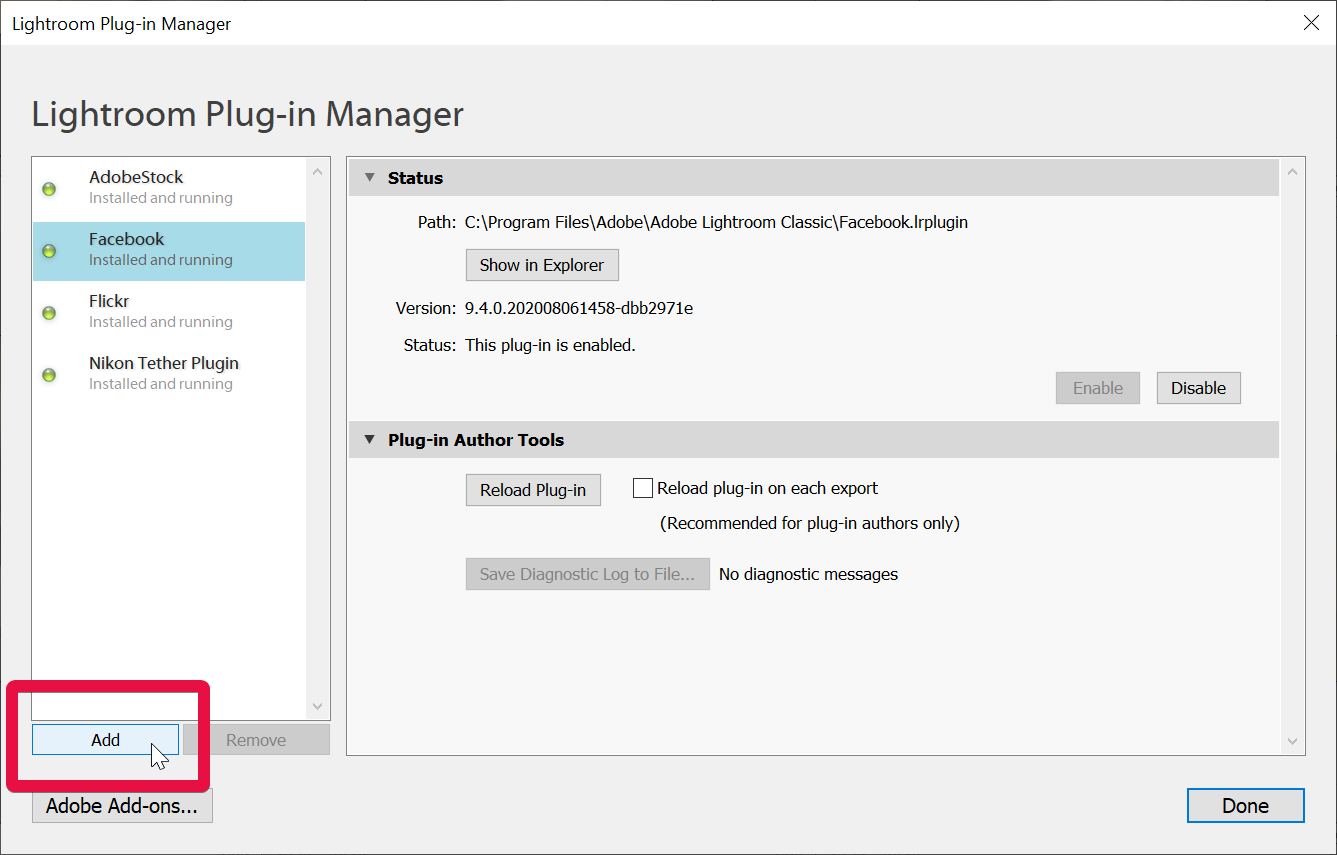 That's it. You're all Done!